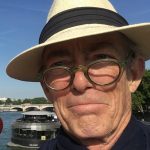 Kevin Quinn has managed to be both a highly respected singer-songwriter, while also having a very successful career in commercial music for advertising, film and television (for which he as nominated for an Emmy)
Kevin began his career writing songs that were used nation wide as popular ad campaigns for Target Stores and featured such artists as Amy Grant, Vince Gill, Trisha Yearwood, Michael W. Smith, Betty White and the Muppets.
He went on to compose theme songs with collaborator Randy Petersen for a number of television series, including Sister, Sister, Bill and Ted's Excellent Adventures, Fired Up, Nearly Departed, Gravedale High, Disney's Goof Troop, Recess, Bonkers, 101 Dalmatians, as well as Brandy and Mr. Whiskers for which he received an Emmy nomination.
He has composed featured songs for Disney's High School Musical, Teacher's Pet-The Movie, The Proud Family, A Goofy Movie, Kronk's New Groove, Lion King II: Simba's Pride, Aladdin and the King of Thieves, The Return of Jafar, The Hunchback of Notre Dame II and Mickey's Magical Christmas. His songs have been featured in many television shows, including Kim Possible, Pepper Ann, Hercules, Little Mermaid, Jungle Cubs, All Dogs Go To Heaven, and Two Stupid Dogs.