The Annual Mountain Mountain Songwriting Retreat is postponed until 2022, but this September 19-24, 2021 we are presenting a special one-off event:
The Song & Sound Retreat at Capon Springs
Check out the "Song & Sound" page for more details.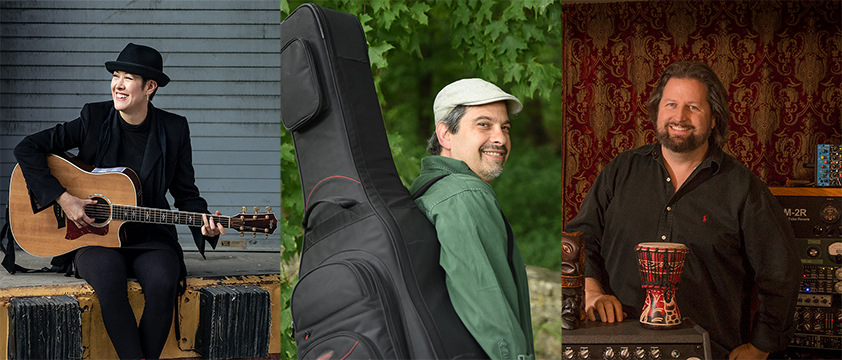 Recording Boot Camp is proud to present The 3rd annual Mountain Songwriting Retreat, a unique experience where songwriters get together in a beautiful West Virginia mountain resort to learn, collaborate and jam. The featured instructors include alternative folk icon Michelle Shocked, international recording artist Dave Nachmanoff, whose work both as a solo artist and long time collaborator with the legendary Al Stewart is known around the world. In addition to working with Dave and Michelle, we have internationally renowned producer and writer, Ronan Chris Murphy, who has worked on hundreds of albums for artists around the world including Dave Nachmanoff's "Step Up" album. His recent co-writes with the band GWAR made the Billboard charts in the US and Canada.  An additional songwriting mentor will be announced soon!
If you are into the recording side of things, check out our Mountain Recording Retreat.
The Mountain Songwriting Retreat includes a private room for 4 nights, 3 all-you-can eat meals a day, workshops and most resort amenities at the beautiful Capon Springs & Farms resort. Capon Springs is an old school mountain resort from another era. The resort is only 90 minutes from Washington Dulles Airport, but a world away.