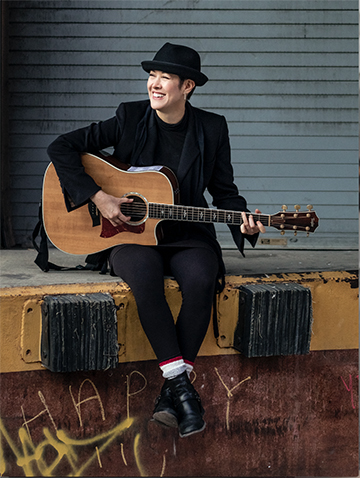 Shocked received her first international exposure, in Europe, in 1986, with her debut, The Texas Campfire Tapes, a bootleg recorded around a festival campfire on a cassette recorder. She signed a contract in 1987 with (now) Universal, retaining ownership of her masters, (likely preventing them from being burned in the 2008 vault fire.) Her U.S. debut came with The Mercury Trilogy; her 1988 studio album, Short Sharp Shocked; vignettes of her early life in rural East Texas. Captain Swing, released in 1989, and Arkansas Traveler, released in 1992. She maintains all these intellectual property rights, In 1995, "Quality of Mercy" was on the soundtrack for the Academy Award-winning film Dead Man Walking.
In 1996, she released a studio version of an underground release, Kind Hearted Woman. In 2002, she launched her own Mighty Sound label and released Deep Natural. In 2005 she released a new trilogy, Threesome (Don't Ask Don't Tell, Mexican Standoff, Got No Strings) simultaneously. In 2007, a bootleg recording, ToHeavenURide, was officially released. Her most recent studio release was in 2009, Soul of My Soul.
Her most recent studio effort, Musical Chairs: A Comparsa for Artist Rights is due for release in late 2019. Shocked continues her creative endeavors as an independent artist and currently lives in Manhattan.